Win a golf day with Matt Wallace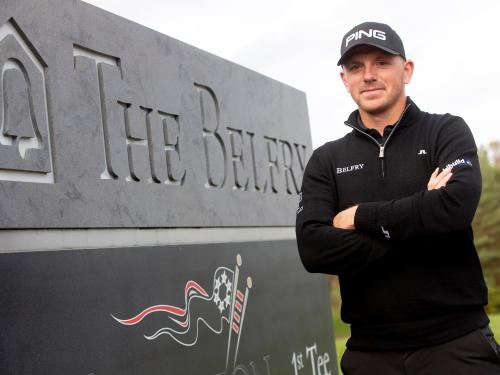 We're running a fantastic competition to win a golf day with our ambassador Matt Wallace.
Book a Ping Custom Fitting session at The PGA National Academy during May or June, purchase a Ping product and you'll be entered in to our prize draw.
Winners will be drawn and announced on Monday 1st July 2019. Terms and conditions apply.
To book your Custom Fit session, complete the enquiry form below or call 01675 477 038.
New Product Launches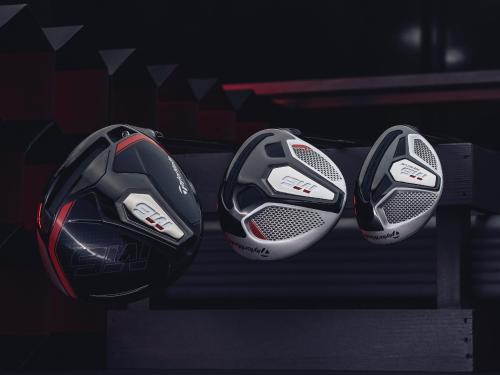 Book your Custom Fitting Session and experience the new releases from Callaway, TaylorMade and Ping. New product launches include: Callaway's Epic Flash Drivers, TaylorMade's M5 and M6 Irons and the new G410 Fairways, Hybrids and Crossovers from Ping. Email golf.academy@thebelfry.com or call 01675 477 038 to book.
Custom Golf Club Fitting Service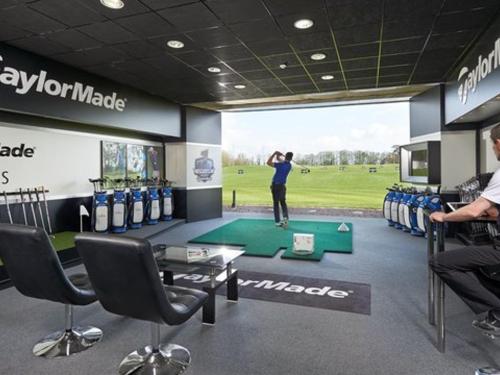 The Belfry Golf Shop offers a custom golf club fitting service at the PGA Golf Academy, just outside Sutton Coldfield. Custom fitted golf clubs are made to your personal specification and work in unison with your height, swing speed, and technique to improve the aim and distance of every shot.
Once a luxury for the professionals, custom golf clubs are now increasingly popular and widely available to amateur players. If you're looking to improve your handicap, a custom set of golf clubs could be for you.
Here's what to expect during a custom fitting session at the PGA National Academy with one of our expert golf professionals:
Consultation: Discussion with the pro to allow them to get a better understanding of your game and golfing goals
Assessment: Assess the current clubs that you are using and take any necessary body measurements
Club selection: Based on the consultation and assessment, the pro will discuss the most suitable models and shafts for your game and narrow down the options based on your preferences for looks and feel
Testing: The pro will now capture data as you take a shot with each club, helping them to dial in the best specifications for your game (in terms of loft, lie, shaft flex, models, weight settings etc.), whilst also discussing which ones you prefer
Gapping: This an important part of any fitting to ensure that you are able to hit your clubs to adequate distance gaps, so that you have a suitable club for each shot you face out on the golf course
Fine tuning: Once you are both happy with the model and specifications selected, the pro will discuss the final details of your clubs in terms of grip selection and any additional customisation options you may require
Order Creation: The Belfry golf pro will then create and submit your personalised order and you will be able to collect your new golf clubs from The Belfry Golf Shop
Learn more about the benefits of custom fitting, or book an appointment today by calling 01675 477 038, emailing golf.academy@thebelfry.com or by completing the enquiry form below.
Enquiries
Book your appointment by filling out the form below.
You will now be added to our mailing list to receive information on offers, competitions and events at The Belfry. if you would like to OPT OUT please indicate this in the message box above.
Here is what our expert golf professionals will go through with you during a personal golf club custom fitting session at the PGA National Academy:
Consultation: Discussion with the pro to allow them to get a better understanding of your game and future golfing goals
Assessment: Assess the current clubs that you are using and take any necessary body measurements to help guide the process
Model Selection: Based on the data captured so far, the pro will discuss the most suitable models and shafts for your game and narrow down the options based on your preferences for looks and feel
Testing: The pro will now capture data as you hit each of the suggested clubs, helping them to dial in the best specifications for your game (in terms of loft, lie, shaft flex, models, weight settings etc.), whilst also discussing which ones you prefer
Gapping: This an important part of any fitting to ensure that you are able to hit your clubs to adequate distance gaps, so that you have a suitable club for each shot you face out on the golf course
Fine Tuning: Once you are both happy with the model and specifications selected, the pro will discuss the final details of your clubs in terms of grip selection and any additional customisation options you may require
Order Creation: The Belfry pro will then create and submit your personalised order and you will be able to collect your new golf clubs from The Belfry Golf Shop