Careers
We are foodies, golfers, crafters, fitness gurus, beauty specialists and events geniuses —inspired by transforming our guests and clients experiences through amazing hospitality.
Our teams work together, brainstorm and inspire each other to be the best. We create, design, experiment and question. And at the heart of everything we do is our unrelenting drive to deliver the very best customer experiences.
It fuels our creativity, it's how we make our guest's experiences so memorable. It's the reason we love rolling up our sleeves and getting down to work - and it's why we're so successful. Our roots are hospitality, our passion is contagious and our people are simply the best. Sound like fun? Join us at The Belfry. When it comes to recruitment, we love to inspire, train, develop and encourage you to be the best you can be and our HR Team have proudly won 'Excellence in Talent Attraction' at the HR in Hospitality Awards. Be part of England's Leading Resort and part of our amazing story.
Hazel O' Brien, Director of HR
What Our Team Says About Us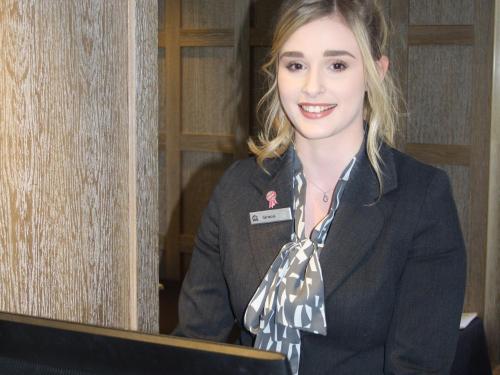 Grace – Front of House Receptionist
The Belfry has opened up lots of new opportunities for me including gaining new skills, becoming a team trainer and completing an NVQ in customer service. There are always new challenges but there is always someone that can help. The Belfry is more like a family, everybody encourages and supports each other which makes it a lovely place to work. My advice for anyone that is thinking of persuing a career at The Belfry is to go for it, it will be the best thing you ever do!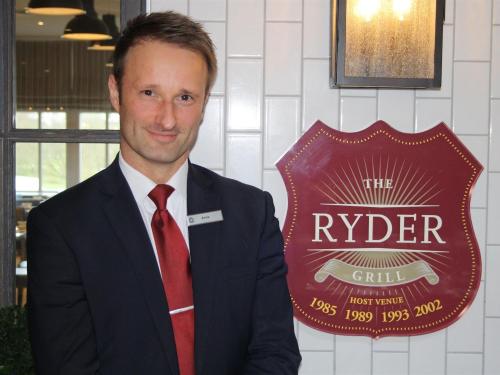 Arek - Ryder Grill Food Service Manager
Since starting as an F&B Assistant 11 years ago I am now a Head of Department and one of the Restaurant Managers in our AA Rosette outlet; The Ryder Grill. I love the guest interaction and the challenge my role brings, which has enabled me to learn and grow so much. Every day at The Belfry is different. If you like to work hard, be part of a great team and recognised accordingly The Belfry is the place to be.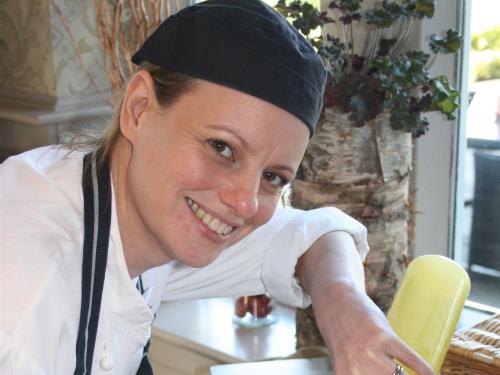 Kate - Head Chef
After starting my career in the banqueting kitchen, with hard work and dedication, I quickly achieved my dream of becoming Head Chef. After having my first child I moved to Sam's for a more flexible working pattern. As my career progressed I took more control of the health and safety aspect of the kitchens where I realised that I wanted to steer my career in that direction. The Belfry fully supported the training to ensure that I could achieve this goal. I thoroughly enjoy working at The Belfry as it is like a big family, the support to get your job done is amazing. I would recommend The Belfry to anyone looking to have some fun at work but also to achieve great things.
What's In It For Me
AT WORK
Meas on duty. Uniform. Free car parking. 28 days holiday.
HOTEL
Wide range of resort discounts. Discounted stays at our sister hotels. Free entry to Bel Air Nightclub.
FOOD & BEVERAGE
Up to 40% off food and beverage in the Ryder Grillm Sam's Clubhouse, The Brabazon Bar, Rocca's, and Starbucks.
LEISURE & FITNESS
Up to 40% off in the spa. Discounted gym memberships for you and your partner.
RETAIL
Up to 50% off in The Golf Shop. Up to 20% off spa retail. Up to 40% off at The Market Place. 25% off flowers from our florist. Up to 50% off books from The Book People.
GOLF
Play The Derby for free. Team member and friends and family discounts on golf and buggy/trolley hire. Dscounts at the PGA National Academy including golf lessions.
REWARDS & RECOGNITION
Staff appreciation days. Team Christmas Dinner. The Belfry Annual Gala. Belfry Hero Team Member of the Month / Manager of the Quarter. Long Service and Belfry Awards. All money raised during team building days goes to our nominated charity ETC.
TRAINING & DEVELOPMENT
Company induction. On the job training. Management 1st development training. Good to Great service masterclass. Upskills e-learning platform. Promotional opportunites. Apprenticeship funding. Annual appraisals. Job chats.
Ready To Start Your Journey?
Now that you have taken the time to get to know more about our award winning resort, simply click here to apply and upload your CV. We will then screen your CV within 10 working days, at this point one of the team will contact you to discuss your application.
If you are then shortlisted for the opportunity, we will start the interview process where you will be invited to meet your potential new Manager for an interview. We always aim to make the application process as short as possible to get your new career underway
If you are successful with your application, you will then be provided with a job offer and invited to join us for our fun and informative company induction day, closely followed by our customer service master class
You will be provided with a detailed induction programme before supporting you on your new journey as part of The Belfry team

I would like to take this opportunity to wish you the best of luck with your application.
David Bartlett, Recruitment and Training Manager

CHECK HERE FOR OUR CURRENT OPPORTUNITIES