THE BELFRY BOYS BACK AT THE RYDER CUP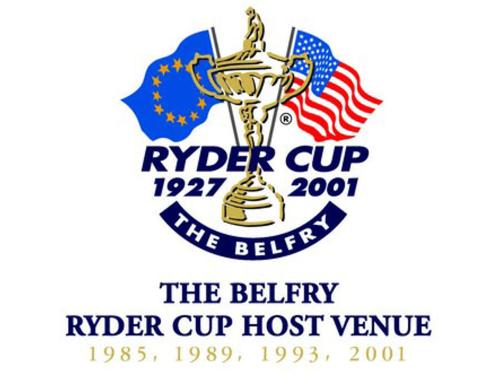 With this year's hotly anticipated Ryder Cup between Europe and the USA upon us, it always reinvigorates some unforgettable moments here at The Belfry, having hosted the biennial matches on more occasions than any other venue in the world.

Our renowned Brabazon course has played host to some of the most famous moments in Ryder Cup history, specifically the 1985 matches, when the European team turned the tide to claim the trophy back for the first time in 28 years.
That year also witnessed Seve Ballesteros drive the famous 10th hole on The Brabazon, then there was the incredible 2-iron in to the 18th hole from Christy O'Connor Jnr in 1989 to secure the half for the European side.

1993 saw a close victory for Tom Watson's American team at the resort, before one of the most memorable matches of recent times in 2002. After three days of incredible competition, the matches culminated with Paul McGinley's unforgettable putt on the 18th green to seal victory for the European team, before emotional (and slightly damp) scenes of celebration around the lake.

To mark these incredible golfing memories to be staged here at The Belfry, our Ryder Cup heritage remains at the heart of day-to-day life across the resort. All of the family can now also look to relive memorable Ryder Cup moments on the new Ryder Legends Mini Golf course, with holes based on famous holes from the tournament's history.

Golfers have the opportunity to follow in the footsteps of legends at The Belfry every day, and we currently have some exciting offers available for those who want to create memorable moments of their own.

Good luck to Team Europe, we'll be cheering you on!