A DAY IN THE LIFE OF JAMIE WADE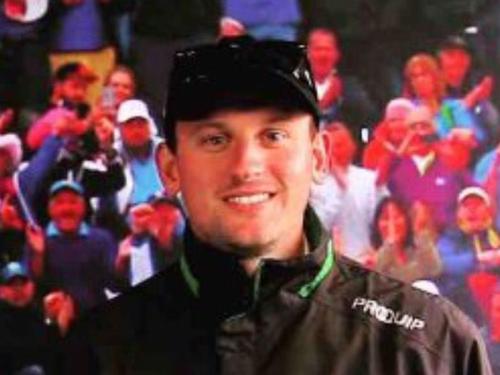 How did you get into greenkeeping?
My greenkeeping career started back in the Summer of 2006 when I left school. A keen golfer I managed to find some part time work at Wishaw Golf Club in Birmingham where I was a member. I was then given the opportunity to be part of The Belfry's greenkeeping team on a full time contract in October 2006 as Trainee Greenkeeper. In 2012 I pursued exciting greenkeeping opportunities in both Australia and New Zealand before returning to The Belfry in 2014, where I have progressed through the ranks to Head Greenkeeper overseeing our 3 world-class golf courses.
What's the first job of the day for you?
My first task of the day would be checking my emails and the weather forecast. The weather plays a huge part in what we are able to achieve each day so it's important to keep tabs on it.
I then have a short discussion with the deputies of each course, before delivering the morning brief to the team at 6am, which gives them all the relevant information they need such as tee times and the volume of golf for that particular day.
Run us through your daily routine at this time of the year.
Every day varies – no two days are the same. However, an example of a typical daily routine would be mowing all playing surfaces on our three courses, also fertilising surfaces to help kick start growth and recovery for the season, preparation towards all of the high profile events throughout the season – the list is endless! We aim to present tournament ready conditions all year round so the daily routine will basically remain the same, taking into account course needs in relation to the weather.
How do you decide on what work is priority for each course each day?
This would be dependent on business levels. Our weekends are our busiest periods so we spend the latter part gearing up towards that and Monday is a recovery day and then the cycle starts again. However, we also have many golf days and high profile events that would dictate what is a priority.
How many greenkeepers do you have on your team and how is it decided what is done each day?
We currently have a team of 48 greenkeepers. Each evening our deputies and myself look at the job board for the following day and decide what jobs are priority and allocate team members to each task.
What does it take to create an award winning golf course?
Knowledge, dedication, and a motivated and well-trained team, also attention to detail – it sets it apart.
What's your favourite part of the part of the day?
My favourite part of the day is when the team are all heading out to their first jobs. To see the convoy of vehicles ready to prepare our world famous golf courses always fills me with a sense of pride.